Technology: evolution, adoption and regulation
The broadcast, AV and Datacomm industries currently live an accelerated technological evolution that directly impacts all players in the integration chain, from the manufacturer, distributor, integrator to the end user. This year we will analyze how this scenario affects these industries in Latin America, how it will be adopted in the region and projects, also taking into account the regulations in each country.
DAY 1
THURSDAY, OCTOBER 26, 2023
Multimedia Integration / Datacomm Room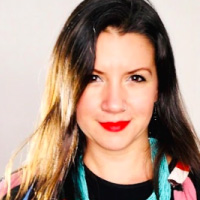 13:00 - 13:45 | CONFERENCE
SAVe- Sustainability in AV. What We Throw Away Always Comes Back
In this talk we will evaluate the opportunities offered by sustainability as integrators and as an industry while we contribute to the achievement of the SDGs for 2030, the current management of electronic waste, our responsibility as integrators and how we can manage them properly. We will also be accompanied by two associations of recyclers, one of them of electronic recycling, who will be able to clarify all the doubts that visitors to the fair and the talk may have.
Carolina Sosa Ortiz
AV Integration and SAVe Ambassador in Colombia
13:45 - 14:30 | CONFERENCE DATACOMM
ICREA-Std-131- 2023 Standard update process and current Data Center content within the ICREA Standard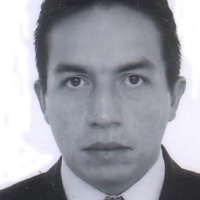 15:15 - 16:00 | CONFERENCE
Hotel automation with KNX
Learn about the benefits of using KNX secure in the hotel sector, voice assistants in hotel rooms, equipment required for the automation of a hotel (rooms and common areas: RGBW for colored lighting in facades and pools, Integration of KNX to a PMS, among others).
Carlos Castro
Sayros Group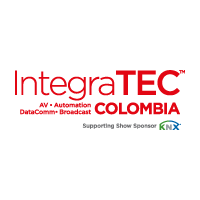 16:00 - 16:45 | PANEL
AV needs of the hotel sector in Colombia
Hand in hand with representatives of Colombian hotel chains, we will analyze what are the current needs of the sector in terms of audiovisual technology, how they choose their business partners and brands, among other topics.
DAY 2
THURSDAY, OCTOBER 26, 2023
FOR MORE INFORMATION ABOUT THE ACADEMIC CONGRESS, PLEASE CONTACT US: